Curriculum Vitae

Certificazione Dlgs 81/08
(Rischio Medio)
Corso di FORMAZIONE per LAVORATORI ai sensi deLL' art.37 comma 2 del D.lgs 81/08 come disciplinato dall'accordo Stato regioni del 21 dicembre 2011 r- repertorio 221/CS, organizzato dall'Associazione di Professionisti e delle Maestranze in Lombardia.
Corsi formazione
Corso formazione Covid, DPI e applicazione protocollo di settore 2021
Corso Antincendio rischio basso 2021
Corso lavori in Quota 2021

Curriculum vitae
Qualification: Grip.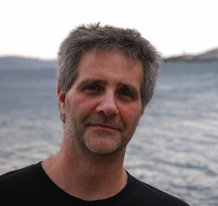 My name is Danilo, i am born in Milan on the 26-04-1961, at the age of 16 years old I began my work run as an assistant of study in a cine-photographic study in Milan.
From 1982 I began working as a free cinema engineer.
In the meantime, in the period that goes from 1983 to 1985 , I have collaborated at full time as an engineer of scene, builder, propman and responsible of theater for an important production company in Milano.In those years the specialization of builder and propman existed only in films, and therefore the engineer had toknow a bit of everything, it is only a few years that the professions have been differentiated.
My work baggage and my experience space from beyond 33 years in quite a lot of sectors of the visual communication and precisely:
Short films and long films with Italian and foreign productions;

Industrial and artistic documentaries;

Programs and television shows where the use cinematographic technical material is needed;

Musical concerts with the use of carts and cranes at elevated heights also with remote heading;

Video clips;

Resumptions with cameracar on car and on motorbike;

Medical and naturalistic resumptions;

Advertising, industrial and fashion photographic Sets;

Experience as a builder for small scenery, propman and small special effects;

Experience to work in Venezia;

Publicity and tv promotions;

Fiction tv;

and other...............................................
From 1982 today I have participated to the realization of beyond a thousand of publicity film , documentary, programs tv, etc.etc.......... Like
key grip, that like best boy grip or grip.

Filmography
1990 Family expres - prod. Hayek film Zurigo (CH) regia G.N.Hayek Grip
1991 Conto ogni volontà - prod. M-film regia P.Passalacqua Grip
1991 La Bionda - prod. Fandango regia S.Rubini Grip
1992 Quattro bravi ragazzi - prod. Tao Due regia C.Camarca Grip
1993 Articolo 2 - prod.Sire-Bambù regia M.Zaccaro Grip
1999 Il sogno di Leonardo - prod. Harvest regia M.Zanot
film TV per la Macchina del tempo. Key Grip
2004 "The Thief Lord"
prod.Comet films (NL)
Delux Productions S.A. (LU)
Fern Gully Film ltd. (GB)
director: Richard Claus. Best boy grip - Venice Crew
2007 Hotel Meina - prod. Titania regia Carlo Lizzani Best boy grip 2° unit
2020 Funeral for a Dog prod. Flare entertainment GmbH - Viola Film Gripm ADD M
2021 DER FEIND MEINES FEINDES / IL NEMICO DEL MIO NEMICO Prod. ndF Berlin GmbH – Viola Film Grip
2021 " Le Otto Montagne"
Prod. Wildside a Fremantle company (It)
Pyramideproductions (fr),
Rufus / Menuetto (be) e coprodotto da Vision Distribution Macchinista
Also I have participated as grip of I reinforce to many other films.

TV
Il Sergente - regia F. Calvi - diretta 30 Ottobre 2007 - spettacolo di Marco Paolini - La7 e Jolefilm - service tecnico Cinevideo Milano

Album D'Aprile - regia F. Calvi - diretta Tv 1° Febbraio 2008 -spettacolo di Marco Paolini - La7 e Jolefilm -service tecnico Cinevideo Milano

ITIS Galileo - regia F. Calvi - diretta Tv 25 Aprile 2012 - spettacolo di Marco Paolini - La7 e Jolefilm - service tecnico Unica Video Milano - dai Laboratori Nazionali sotterranei ed esterni del Gran Sasso (INFN ) Assergi ( L'Aquila)

Invasioni Barbariche - La7

Crozza Italia - La7

Maurizio Crozza - one man show in Fardelli di Italialand - regia M. Fusi - 2 serate in diretta dal teatro Smeraldo di Milano - LA7 - 2012 - service tecnico Unica Video Milano

Alex & Co 3 – Disney / 3Zero2 – Fiction TV 2016

Alex & Co 4 – Disney / 3Zero2 – Fiction TV 2017

Penny on M.A.R.S. – Disney / 3Zero2 – Fiction TV 2017

Kreuzfahrt ins Glück – Piemont - P O L Y P H O N Film Germany- Fiction TV 2018

L'Infedele - La7

Invece NO - DeejayTV

Sputnik - Italia 1

Very Victoria - MTV Italia

Cuork - La7

Love line – MTV

Sfera - la7

Nonsolomoda - canale 5

Modelan - All Miusic

Wanna dance - Boing DTT

Supersonic - mtv

Mercato italiano – rete 4

Bau Boy - Italia 1

Il grande talk - Sat2000 / Tv2000

Scherzi a parte - Canale 5

Urban Wild - Italia 1 - 2014

Vale Tutto - Zero Assoluto - MTV Italia

MTV Day - MTV Italia

Shows, concerts, video musical, programs, promo, publicity, tv promotions, candid camera, fiction...........

Shows, concerts, programs, promo,.....for MTV Italia / La7

Documentaries

Artistic documentaries and architecture
Award
Production: Alephfilm Ch
Direction: Adriano Kestenholz
Estatico Barocco: Mention spéciale: Essai. XVIIIe Festival International du Film d'Art, Unesco, 1994.
Camesi : il teatro dei segni: The Hellenic Audiovisual Institute Award for Best Creative Documentary on Art. 1st International Festival of Film and New Media on Art of Athens - e-phos, 1998; Prime d'étude du Département fédéral de l'interieur, 1998.
<![if !supportLineBreakNewLine]>
<![endif]> Livio Vacchini : la palestra polivalente di Losone: Grand Prix de la Qualité de l'image. XXVe Festival international du film d'art et pédagogique, Unesco, 2001.

ALIAS PELLEGRINO TIBALDI - Le due anime del cinquecento - Direction: Adriano Kestenholz

set photographic

PASS STAFF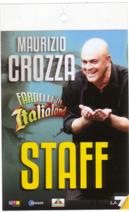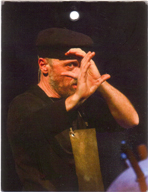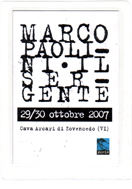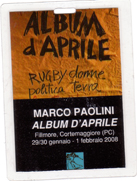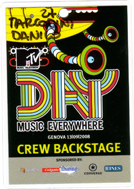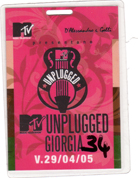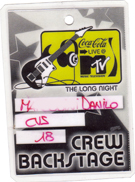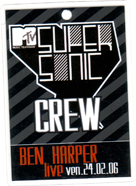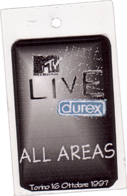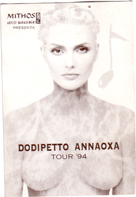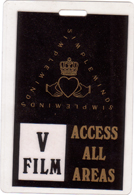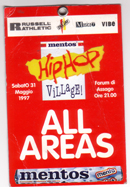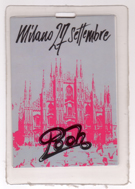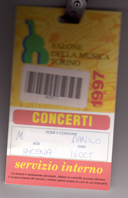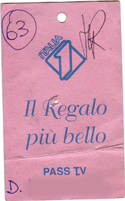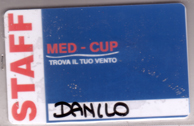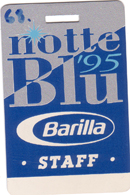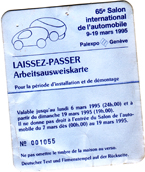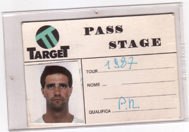 Small Take remember some films made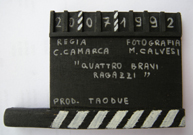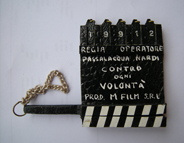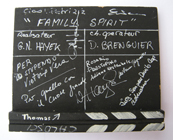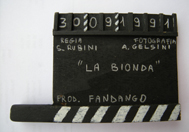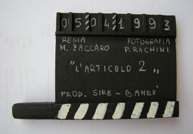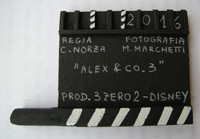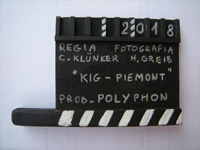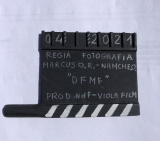 HOME

PRESENTATION

CURRICULUM

DICTIONARY

EQUIPMENT

CATEGORIES

LINKS

NEWS
FORM

PRODUCTIONS VCO

MY MOVIES

PHOTO ON THE SET

PHOTO SPECIAL EFFECTS

TEAM GRIPITALY